All prices in USD
Vancouver is one of the most livable cities in the world
And it's also one of the best places to do business
Vancouver has ranked in the top 10 most livable cities in the world for three years in a row, and the economy is just as good as the living conditions. The province's close ties to both Asian and US markets make Vancouver a hub for international trade, and Vancouver is home to the most used port in Canada. Vancouver also has a government dedicated to supporting sustainable economic growth. Some of the fastest growing industries in Vancouver are information and communication technology, clean energy technology, film and television, the hospitality industry and tourism. These industries provide a large number of well paid jobs that have allowed a strong consumer culture to flourish, making Vancouver an ideal environment for retail businesses looking to grow. All in all, Vancouver is one of the best places in Canada to do business. And with Exchange, it's incredibly easy to start doing business in Vancouver: you can buy your first Vancouver business from home, with nothing more than an internet connection and some funds to invest. You don't even need to live in Vancouver, although local business owners may enjoy access to a wide variety of government supports for small businesses that are limited to Vancouver residents.
Best businesses in Vancouver
See a sample of some of the up-and-coming businesses for sale in Vancouver
Why use Exchange?
Exchange is the largest and fastest-growing marketplace for Shopify e-commerce stores
Verified listing data
The revenue and traffic data that you see on each listing is pulled directly from its Shopify account. This means that the data has been verified. Exchange reviews and monitors listings for thorough and accurate information.
Secure messaging platform
You will be able to communicate with sellers via a secure messaging platform. After you log in and request information from a listing, sellers are notified and have the ability to respond. When you are ready, you can make an offer.
Encrypted payment capture
Exchange and Escrow.com have partnered together to provide you with safe transactions that have bank encryption, making sure that payment is securely captured. Escrow.com ensures that its users pass verification checks before transactions can proceed.
Take time to inspect the business
Once you submit payment to Escrow.com and the payment has been secured, the funds are held until you confirm that all assets received are as negotiated. You can use the inspection period to ask the seller any extra questions about the business.
Safe store transfer
When the transaction is finalized, the dedicated migration team at Exchange will begin the process of making you the new owner of the store. Buyers and sellers will be notified via an email from the Exchange team once store transfers have been completed.
Post-purchase 24/7 Shopify support
Once you log into your Shopify account for the first time and choose a subscription plan, Shopify Support Gurus are available 24/7 to help you with the settings of the store.
Buy a Vancouver business
Become part of one of Canada's largest economies
Vancouver is home to a diverse and growing economy that provides a nourishing environment for small businesses of all kinds. The city's location also allows entrepreneurs to gain access to the Asian and US markets, making it easy for local businesses to expand. The Exchange Marketplace offers both new and established Vancouver businesses for sale by owner across a variety of industries, including fashion and apparel, gifts and collectibles, toys and games, electronics, and even some service-based businesses in fields like graphic design. Every Vancouver business for sale on the Exchange Marketplace comes with a pre-existing website with full ecommerce functionality, as well as at least one pre-selected product line. We streamline the sales process so you can complete the full transaction online and start your Vancouver business without ever having to step foot in the city itself. Remote warehousing and dropshipping technology mean you won't have to move to run your Vancouver business either. There are, however, some perks to local purchases. You'll have the opportunity to meet the previous owner of your business and check the quality of any physical stock that comes with the business. As your business grows you'll also be able to take advantage of one of the most talented employee pools in the world.
Nearby cities you might like
Browse businesses for sale in nearby areas
Thousands of entrepreneurs already bought businesses on Exchange
Hear from new and past business owners about their experience with Exchange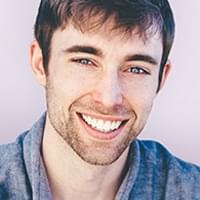 Ryan G.
Bought WearWood
"I was initially thinking about investing in some additional real estate, and that got me thinking about other options that might not tie up as much capital."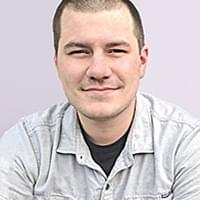 Daymon S.
Sold Fidget Widgets Co.
"We sold our Shopify store for $27,000 and handed off the business in 2 weeks."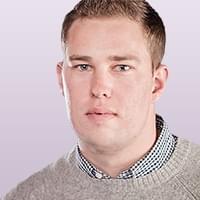 Austin N.
Bought the Reclaimed Farmhouse
"Buying this store from Exchange Marketplace was the best decision I ever made because I didn't have to start from scratch."
Recently sold businesses
Find business inspiration from Exchange's latest success stories
How it works
Learn about the fastest growing community of thousands of entrepreneurs
Seller lists business

Exchange uses uneditable verified Shopify sales data, owner-reported data, and market trends to suggest a valuation price. The seller is free to use the suggested price or set their own as a starting point for negotiation.

Buyer & Seller Communicate

Buyers and Sellers can communicate through a secure messaging system to share their business context, history, and future opportunities.

Buyer sends offer

A Buyer makes an offer to buy the business with the price they are willing to pay. Upon offer acceptance, Buyer and Seller begin the payment transaction through Escrow.

Secure Store Transfer

Exchange Support securely transfers the store to the buyer and the seller receives the funds from Escrow.
Questions? Exchange Support Specialists are available
Exchange Support Specialists can be reached at exchange-support@shopify.com to assist buyers and sellers throughout the transaction process. They understand that buying and selling a business is no small feat, so if you have any questions, they will be happy to help.
Contact support